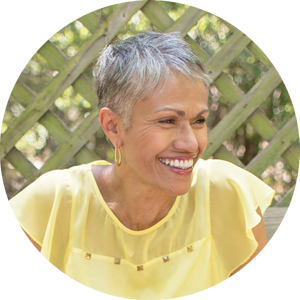 Deni Carruth
COACHES CONSOLE BUSINESS COACH
Bio:
I began my entrepreneurial journey in the fitness industry in 1983…or was it '84? Let's just say, a LONG time ago. After creating a program for myself that eliminated a chronic back pain condition I had suffered with for years, I became driven to help others understand the importance of proper alignment for movement. I've never looked back. Always…onward and upward.
I believe wellness is the whole of who you are. Because fitness is only one component of wellness, and is just a glimpse of wholeness, I found it critical that I achieved credentials and expertise in other areas to address the whole person. Again, alignment. You know that Wheel of Life? Yep…those areas. Because your ability to be your best in one area can influence how you show up in another. And it should!
If you want to be considered a healthy person, I suggest seeking health across your life. As a Lifestyle Strategist, I help you design and live your best life, across your life…every day. It's a process. Step-by-step.
Speaking of "across," I have this thing about bridges. Ask anyone that knows me even a bit. Bridges represent SO much to me, including a place to rest, pause, reflect, observe and express gratitude, be protected, protect…cross over, all while keeping you on path.
I always tell people, "Choose a path that offers a bridge." I believe I can help you find yours and cross it, get clear on why you're on one and cross it, or be your bridge and personally take you…"there" as your best self.
Specializing in the health and well-being of women who create their own success in high level and entrepreneurial positions, we work together as a team. I help them use their uniqueness to create a lifestyle AND business they love, that supports who they are, and walk that out with confidence. I work with them to achieve a lifestyle that is strong, efficient, and fun, choosing the proper alignment for life, across their life. The result is more than wellness…it's wholeness.
As one of the original TCC coaches, it's awesome to work with entrepreneurs to get their backend in place and authentically build their business with that same alignment.
You can read more and review my certifications on my website.
My hubby and I live in TX and have 3 adult children. At my church, I volunteer in the Women's Ministry and Build Team (Guest Experience). I love singing, taking not-so-random pictures, creating graphics, exercise, paths, bridges, and…JOY
---
Fun Fact:
My grandfather was a stowaway from Portugal. He later became a world-renown tycoon.
Additional Skills

Mindset, spirituality, behavior change, habits-based coaching, stress relief, speaking, teaching, writing (author!), creating journals and graphics
Coach Niches & Attributes I love working with:

Women (and men) who choose to create their own success AND understand the importance of also choosing a better lifestyle to support it. And the other way around!
---