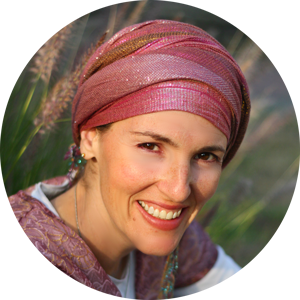 Devora Gila Berkowitz
COACHES CONSOLE BUSINESS COACH
Bio:
I love helping coaches, healers and service practitioners like you transform stress and overwhelm into ease and flow, so you can move forward from a peaceful, aligned and confident place.
Being an entrepreneur is an ever-evolving process. We are always growing and learning new things. Different challenges will get triggered at different times.
The solution is to have emotional and spiritual support to help you move forward so you can get to higher levels as a business owner, while staying calm and connected to yourself. 
As the "Spiritual Guru" at The Coaches Console (and Team Coach since 2016), recovering perfectionist and Harvard graduate, I deeply understand the mind and heart of the highly-driven entrepreneur who wants to move forward in their business, but gets stuck in overwhelm and perfectionism.
If you are ready to get past the blocks in your business to regain your momentum, feel inspired and empowered, and work holistically on the levels of body, mind, heart and soul with an intuitive coach trained as an energy healer, then read on: 
Maybe you're stressed or overwhelmed with so much to do and not enough time.

Or you're scared of putting yourself out there or charging for your services.




You may be saying to yourself, "What will they think of me?"

When you're not comparing yourself to others, what you do is never "enough" so you either work too hard or procrastinate.

Maybe you don't know what direction to go in, or feel scattered with too many choices.

On top of running a business, maybe you're also faced with personal issues such as

moving or other life transitions

, caring for children or aging parents,

health issues, relationship challenges or unresolved past issues, including abuse and trauma. 
My unique Business Building Coaching style helps you release emotional blocks that are keeping you stuck, and encourages your spiritual connection to feel supported and empowered. We will shift your energy quickly through powerful, insightful breakthroughs… for clarity, confidence and inspired action to move forward at any stage of your business. 
---
Fun Fact:
I am a busy mom of three teenagers plus one!
Additional Skills:
Vocal coaching, Emotion coaching, Spiritual coaching, Divine Energy Healing, Yoga Teacher and Meditation Facilitator, the work of Byron Katie, Certified Medical Intuitive (June 2020), Personal Development, Writer, Editor, Radio Host, Musician.
Coach Niches & Attributes I love working with:
Life & Purpose, Health & Wellness, Relationships, Spiritual, Practitioners (Massage, Reiki, Energy, Lightworkers, Alternative Medicine).
---