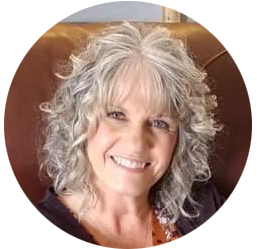 Robin Miles
Reflection Virtual Assistance
Bio:
I love working with coaches, authors and speakers (often all rolled into one amazing client!), taking great satisfaction in helping them take their business to another level.
Somewhat of a computer geek, I get jazzed from the challenge of learning new programs and creating processes. That's what brought me to The Coaches Console.
I've been a Virtual Assistant since 2013 and became a Coaches Console Certified VA in 2018. I enjoy my work more today than ever before. I'm passionate about helping people through their journey and collaborating to help them find the best path forward. Being a Coaches Console Certified VA allows me to follow that passion!
The Coaches Console provides me with the tools to support my coach clients who are either just starting out, in the process of a growth spurt, or are exactly where they want to be. It truly is an all-inclusive resource for any coaching business.
I love to collaborate with my coaches on their vision for their business and help them decide how they'll use the Console to make that vision a reality. It's all in the details, and I'm a detail-oriented person.
Some of my favorite ways to support my coach clients is managing their client onboarding process, helping them with course creation and promotion, and making their website look amazing. But truly, all aspects of the work are my favorites. There are no limits to what we can do!
I love hearing my coach clients say "Wow! I can't believe we did that!"
I'm an introvert who can usually see both sides to any situation, making me a calming voice in many storms.
My favorite motto hangs in my kitchen: "You can't stop the waves, but you can learn to surf."
---
Fun Fact:
My husband, Randy, and I live in rural Northeast Oregon and enjoy going to concerts, camping, fishing, exploring the great outdoors, and spending time with our amazing grandchildren!
Additional Skills:
Public Speaking Support, Online Marketing Support including newsletters and website development, Social Media Management, Product/Program Launch Support, Webinar Setup & Support
Coach Preference:
Life & Purpose, Health & Wellness, Relationships, Business & Money