Coaches Console was created for those coaches.
We combine The Coaches Console technology platform with unparalleled coaching and training, so new (and new-ish) coaches can leverage their time and effort to easily:
Attract and serve more of their ideal clients
Provide exquisite support and help clients get great results
Earn more money and charge what they're worth
Build the profitable coaching business of their dreams
Business Systems That Produce Coaching Success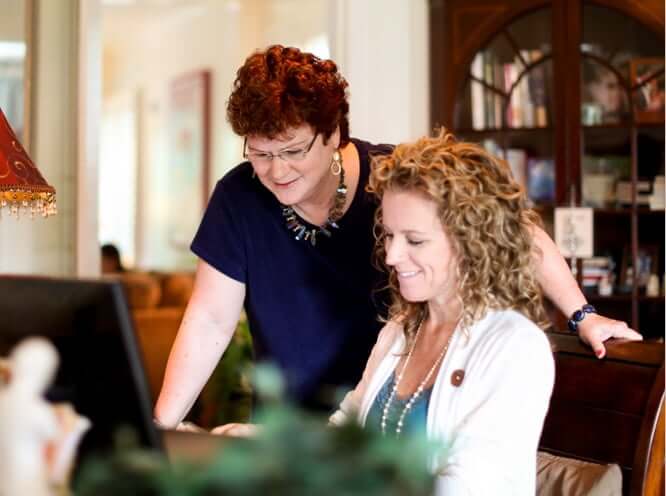 The Coaches Console system is the brainchild of Melinda Cohan and Kate Steinbacher.
Melinda launched her coaching business in 2004, even before she'd finished her coaching training.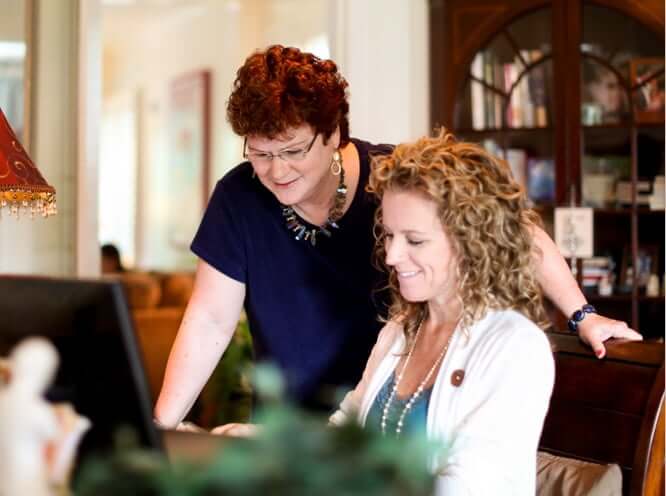 Melinda was newly divorced and newly fired from her full-time job -- and she needed a steady income fast.
She had no coaching experience…
…her personal network was unexceptional…
...and her sales skills weren't anything special.
Nonetheless, Melinda landed 20 paying clients and filled her coaching practice within six months
-- before she'd even finished her coaching training!
How?
Through rock-solid systems that made marketing feel easy… that made sales and enrollment feel natural… and that made the business backend feel sexy and efficient.
See, Melinda has a natural knack for systems -- and she couldn't conceive of running a successful business without dialing in her processes. So she took a messy pile of papers, binders, and folders (passed down from her own coach, Coaches Console co-founder Kate Steinbacher) and turned them into a system that ran on Word, Quickbooks, and a custom website with private access for her clients.
With confidence in her preparation and systems, Melinda was able to market herself effectively and provide great service to even her earliest clients.
The systems and technology she developed soon became the foundation of the Coaches Console platform and methodology.
Our Mission: Creating Success for Other Coaches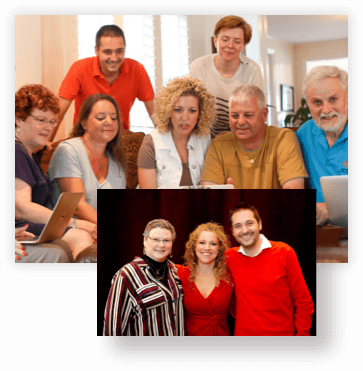 To Melinda, these systems and successes seemed unremarkable. But Kate quickly clued her in.
Most coaches (56%) fail. They may be stellar coaches, but they don't know how to efficiently run a profitable business. And consequently, they don't last long.
Even more successful coaches often struggle. Without iron-clad systems, they're hard-pressed to leverage their time, serve more clients, and grow their business and profits.
So Kate and Melinda teamed up to empower other coaches to:
fulfill their life's purpose by coaching more clients.
eliminate the burdens and distractions of running a coaching business.
begin coaching sooner so they don't have to wait for the money foundation.
benefit from ready-made processes for follow-up, marketing, paperwork, organization, and client management.
The core of the Coaches Console philosophy is "taking care of hearts while taking care of business."
We help you create a profitable, heart-centered business that enables you to serve others.

Technology + Coaching = Success
Since 2004, we have helped more than 50,000 coaches start their coaching businesses with confidence, look professional and organized from Day 1, and learn to serve more clients better!
The heart of The Coaches Console is our technology: a web-based platform that facilitates all of the tasks necessary to start and manage an automated, professional coaching business.
Our system is designed for start-up coaches that don't have experience in setting up a business or interest in spending their time on administrative activities.
But while our platform is great by itself, we're coaches first and foremost -- and we know that good coaching accelerates success.
That's why we offer programs and private coaching that guide participants through our Seven Best Practices roadmap for efficient business setup and long-term business success.
With the help of a dedicated coach, you will find your first (or next) clients, hone your marketing strategy, automate all your administrative and follow-up tasks, and learn how to scale your business, serve more clients, and earn what you're worth.