Branding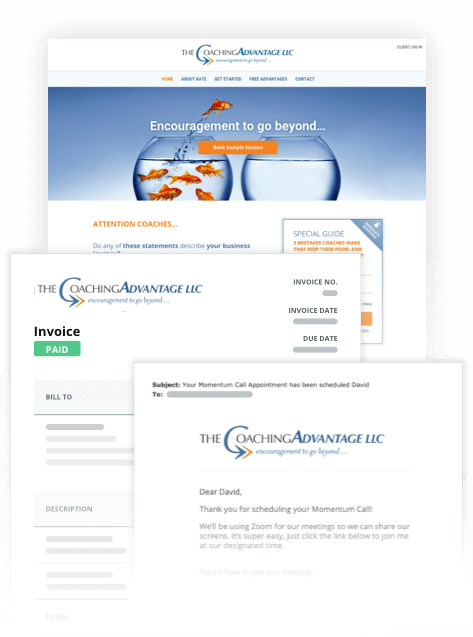 All communications (emails, appointment reminders, invoices, receipts, newsletters and autoresponders) are branded with your logo, colors, and business name.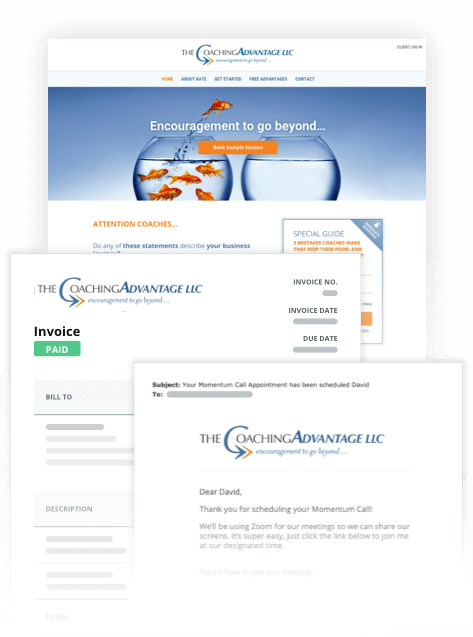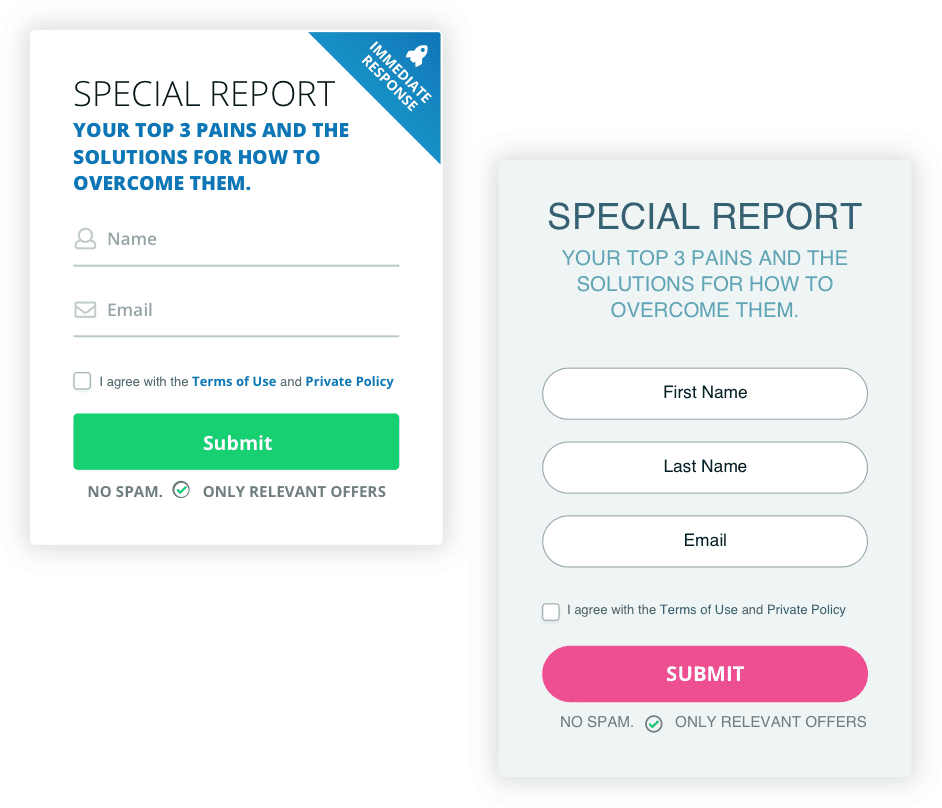 Opt-in Forms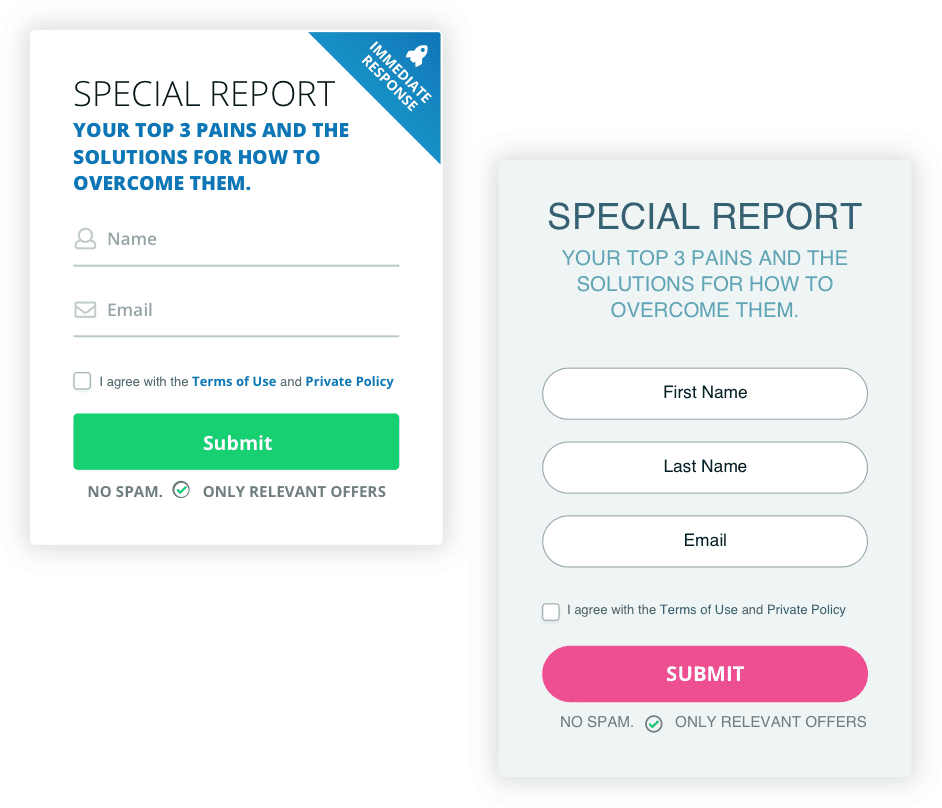 Grow your list by offering free gifts to prospects who opt in. Collect information from new sign-ups with our built-in, customizable forms and follow up with them in the most appropriate way.
Autoresponders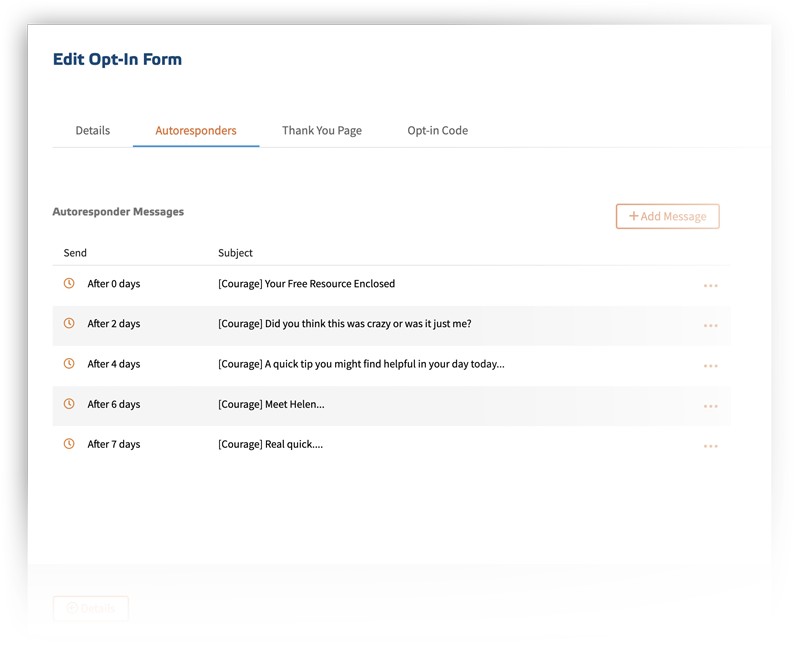 Create and schedule a series of automated messages to market your services or deliver client content. Drip marketing messages to prospects, onboard new clients, and support your existing clients with program-specific content and follow-up.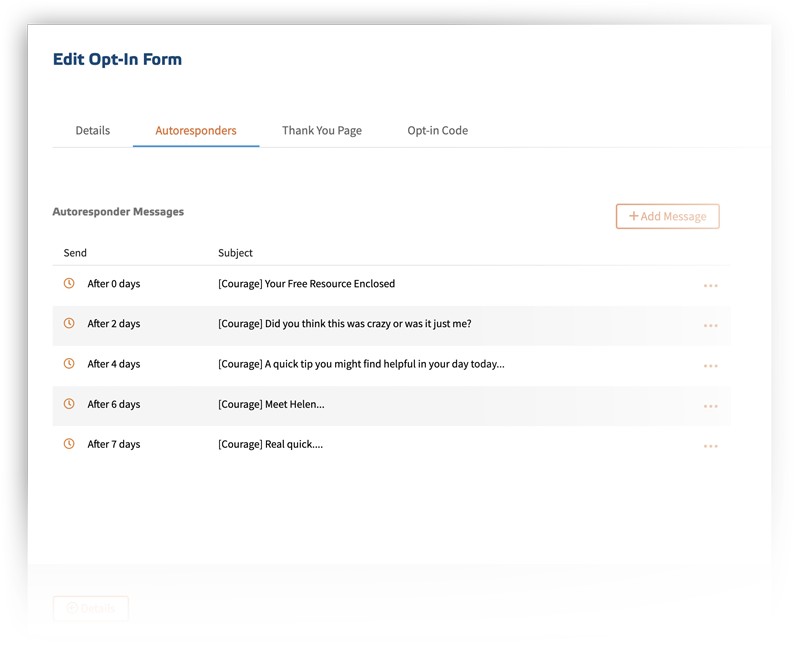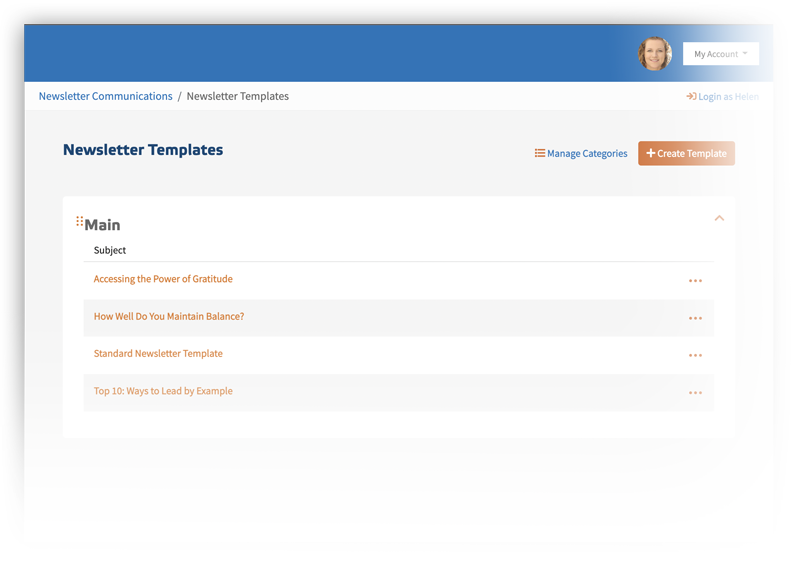 Newsletters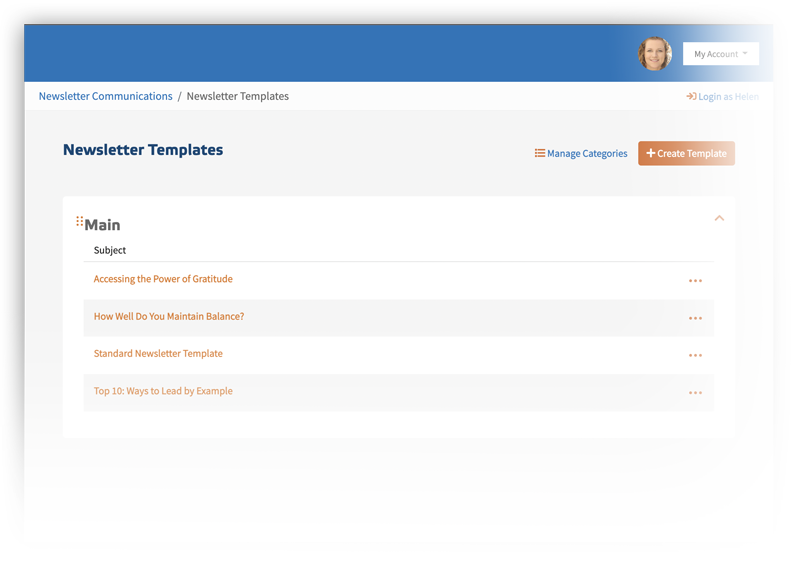 Keep your contacts engaged and interested by sending regular newsletters to prospects, clients, or groups. Create your newsletter quickly by inserting one of the free articles pre-loaded in your Console system or create your own newsletter from scratch.
Email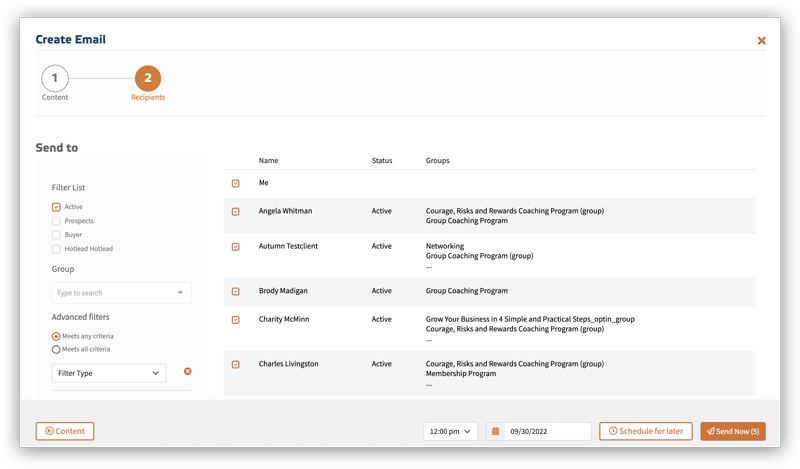 Send an email broadcast to an individual contact or a specified group(s). Target your communications to contacts based on their interactions with previous emails. Emails can be sent immediately or scheduled for a future send date.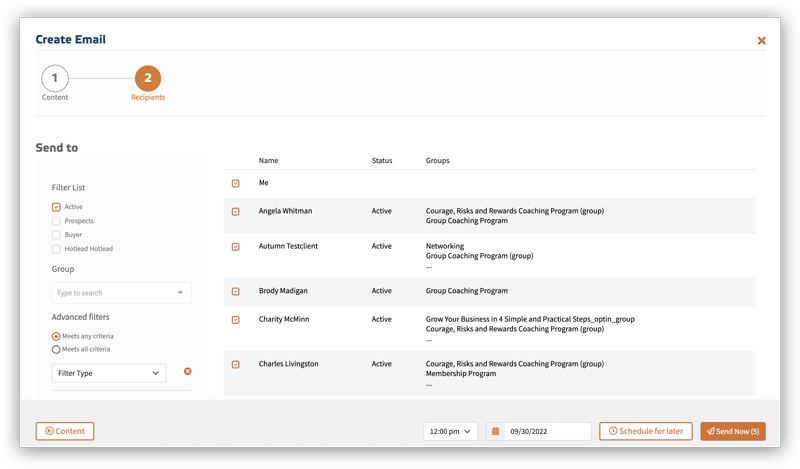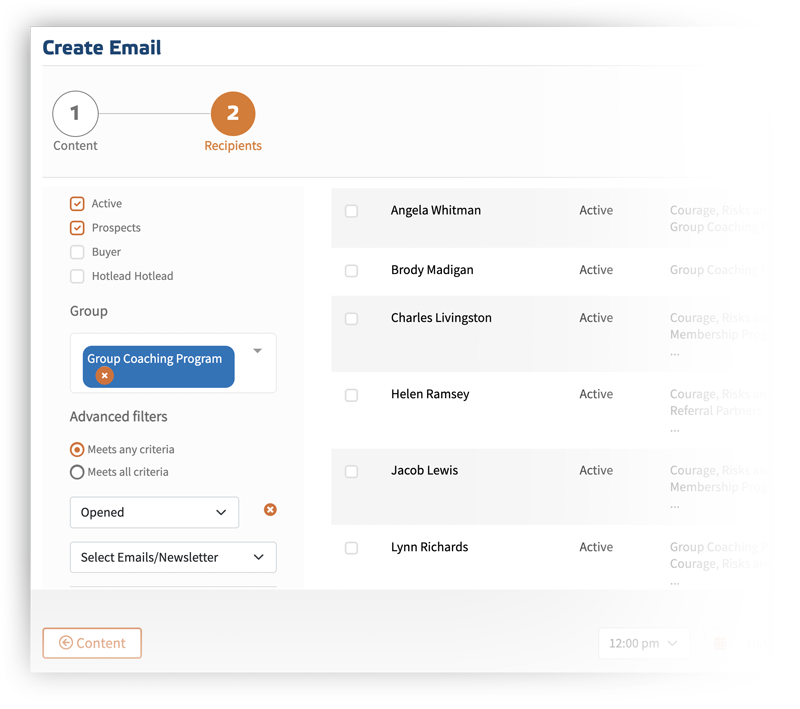 Segment by Groups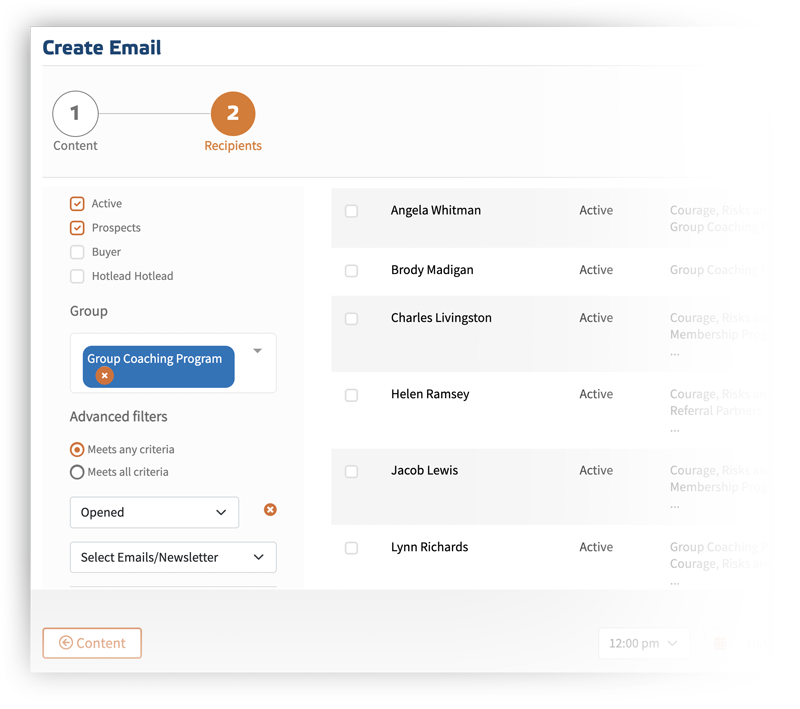 Communicate the most effective messages to the right people. Segment your communications by active clients, inactive clients, groups, hot leads, and prospects.
Reporting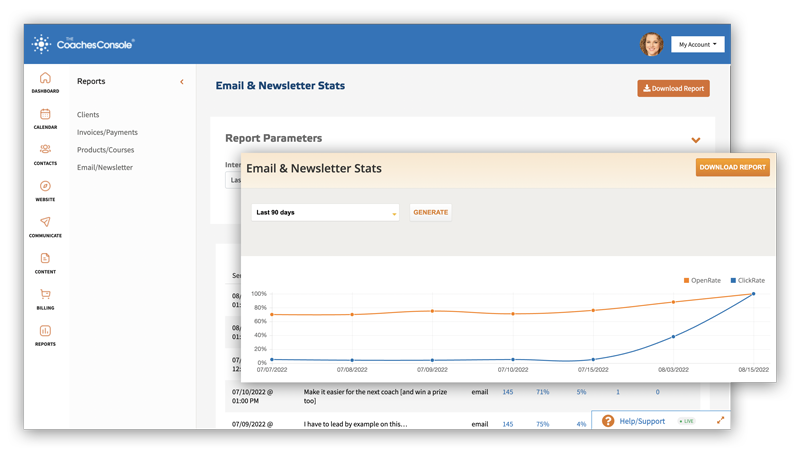 Track the effectiveness of your emails by reviewing open rates and click rates.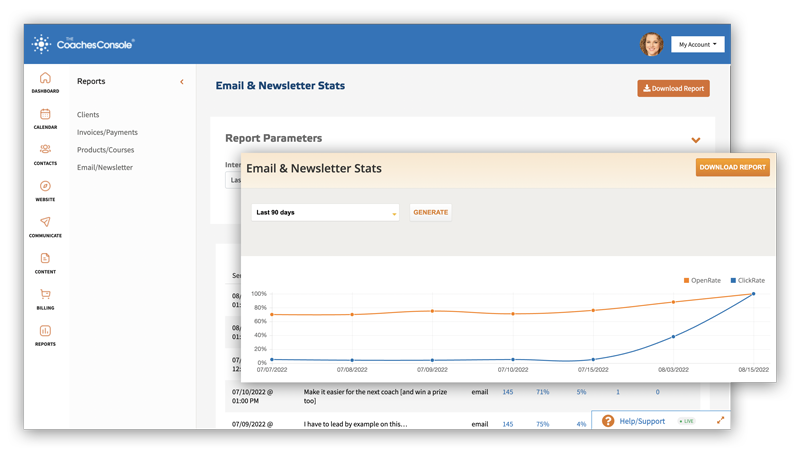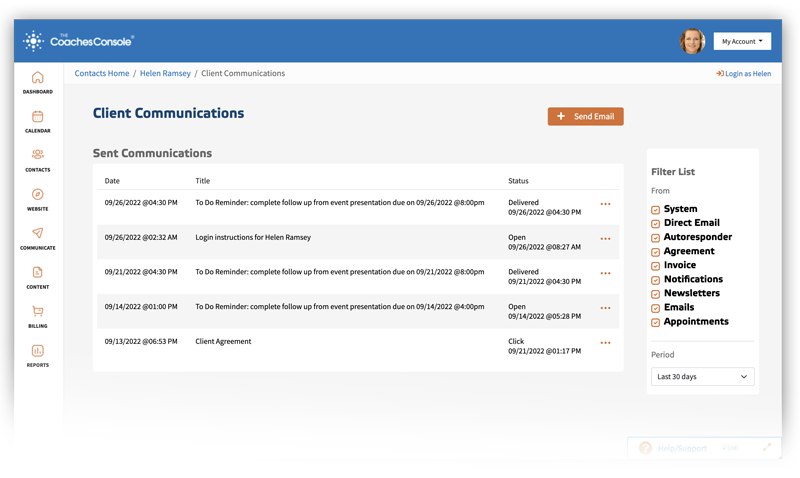 Communication Log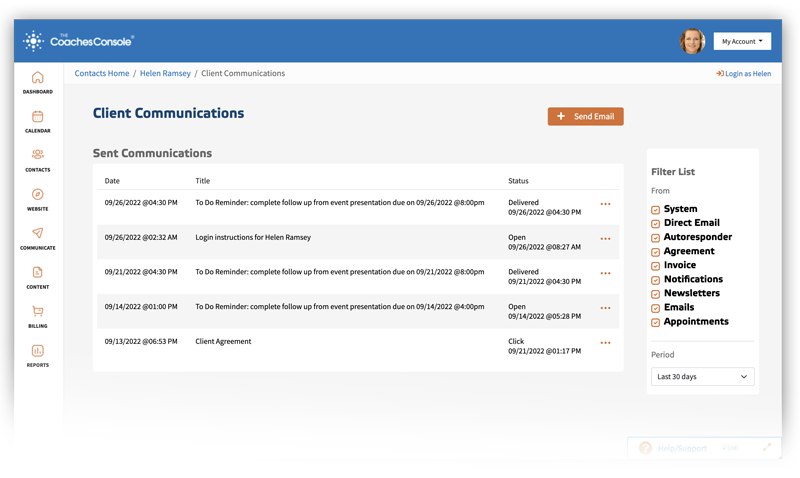 Easily organize and track communications sent to each client. All communications (email, newsletters, notifications, autoresponders, invoices, etc.) are archived and can be organized by date, subject, and client.
Notifications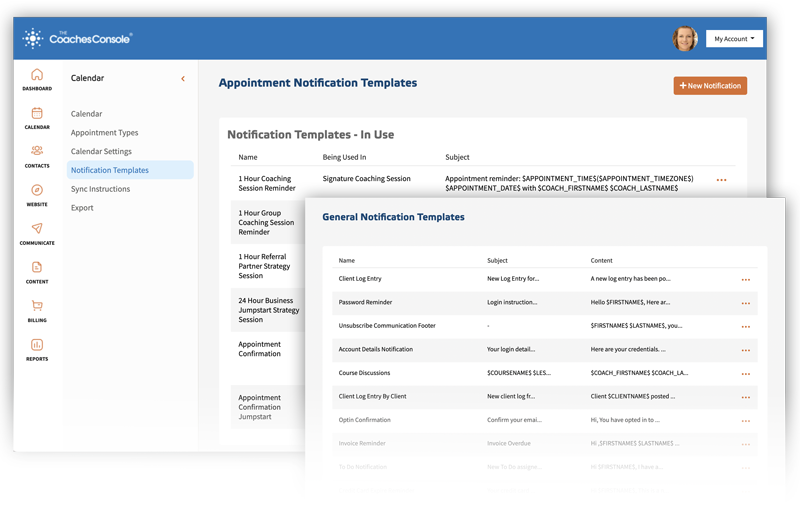 Keep your clients on track with email notifications that prompt them to complete forms, pay invoices, or schedule their next session. Stay on top of your communications with email alerts that notify you to review forms recently updated or completed by the client.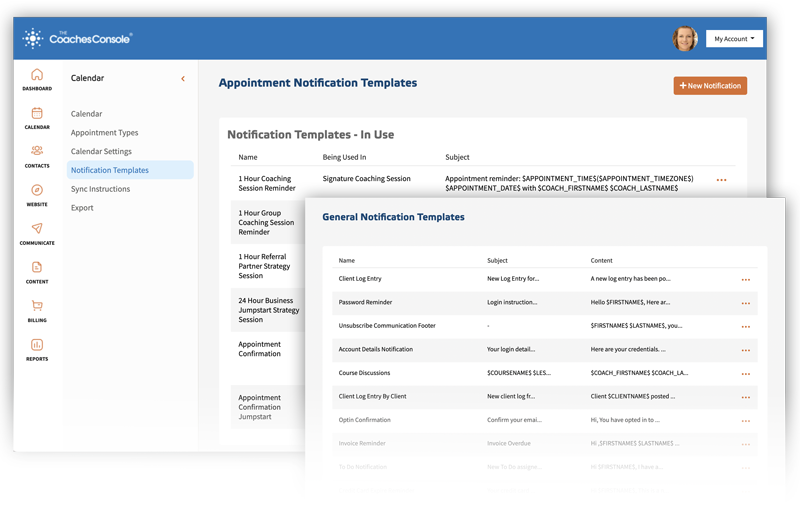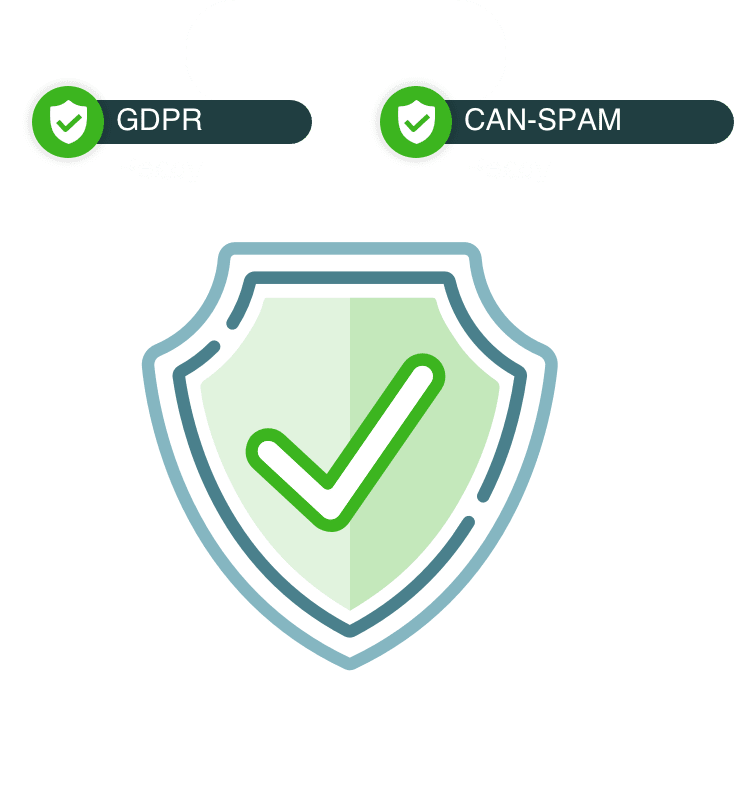 Privacy and Compliance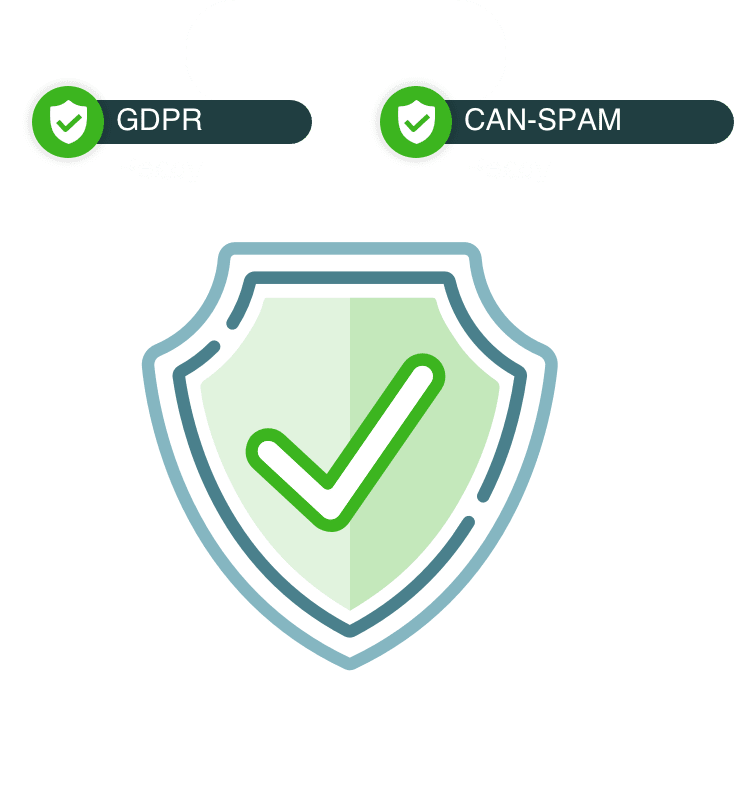 Your email communication will be compliant with current privacy laws, include GDPR and CAN-SPAM. Every email allows recipients to easily opt out of future email communication.