Coaching Templates
30+ templates pre-uploaded in Coaches Console - we take the grunt work out of your tech for you!
Coaching Forms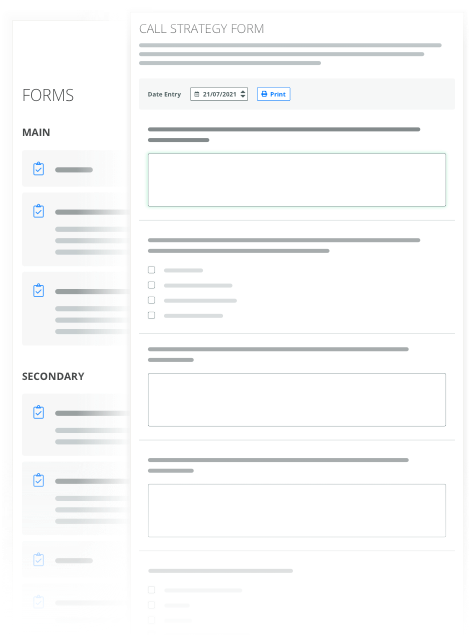 Keep your clients on track and engaged, with coaching forms that help them prepare for and debrief each coaching session.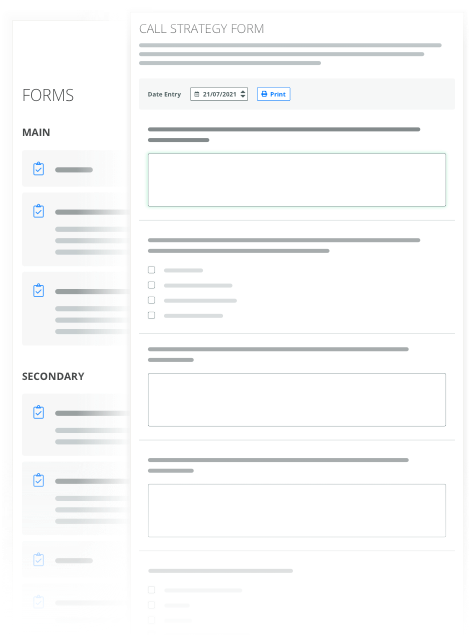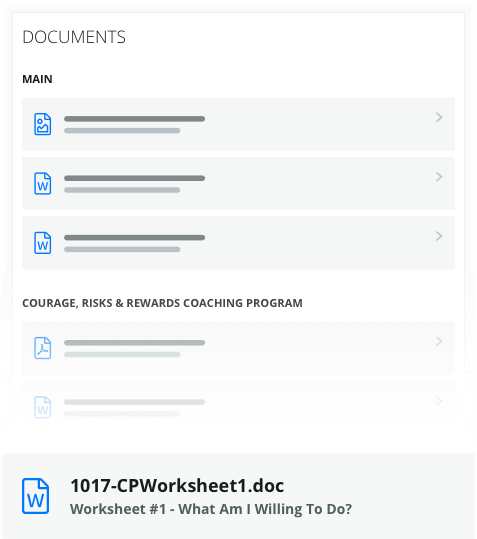 Coaching Documents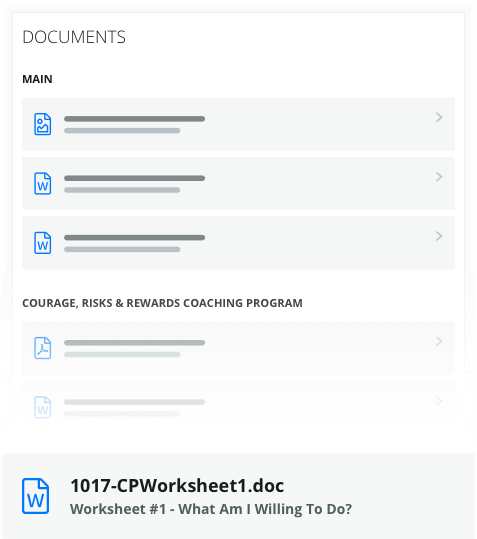 Help clients assess their starting points and map progress with the Wheel of Life coaching sheet.
Optin Form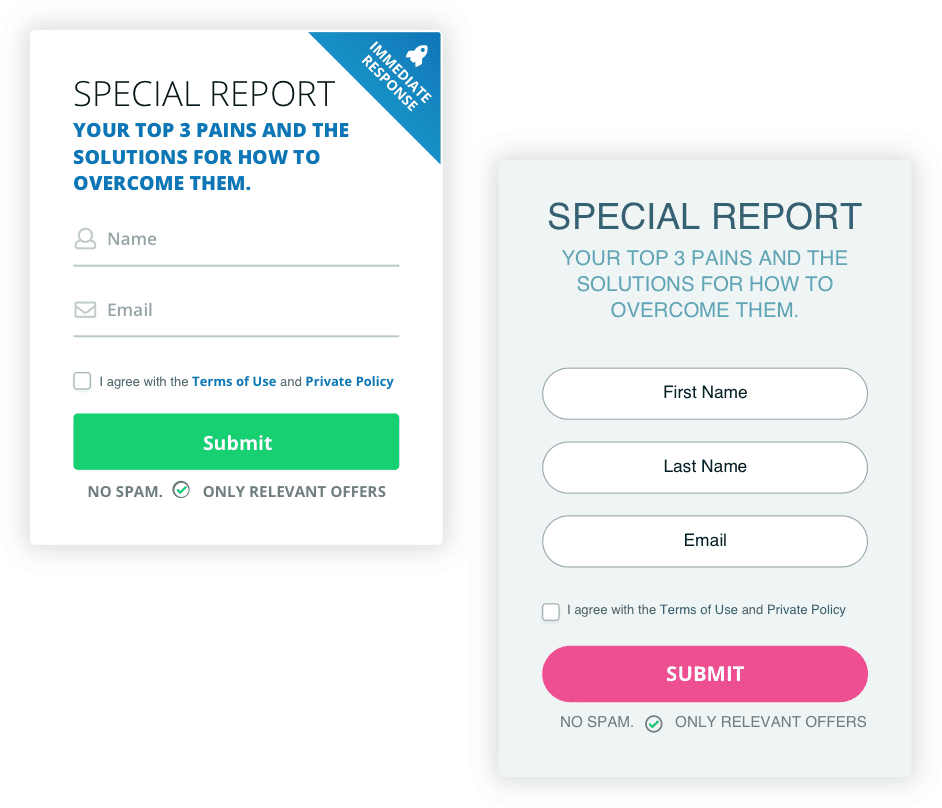 Capture new contact information quickly with built-in opt-in form templates.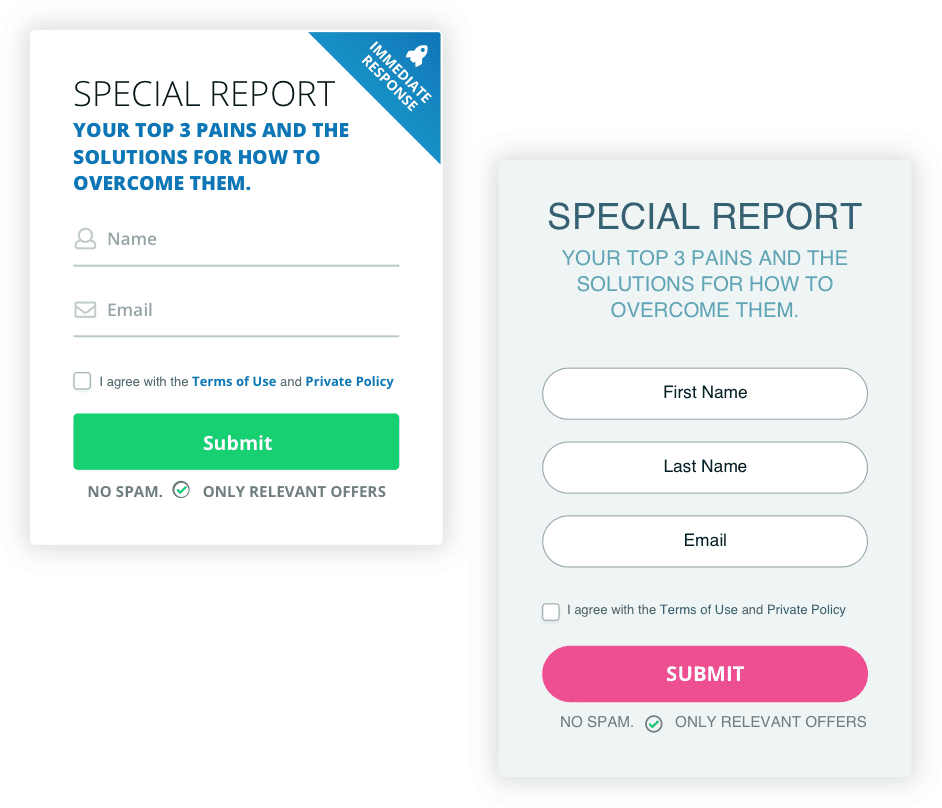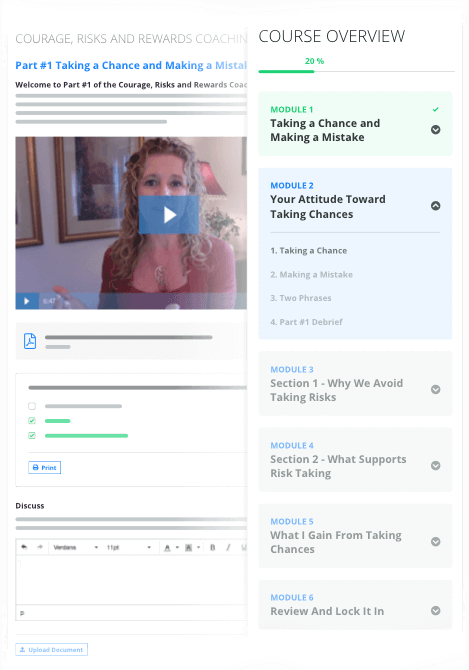 Course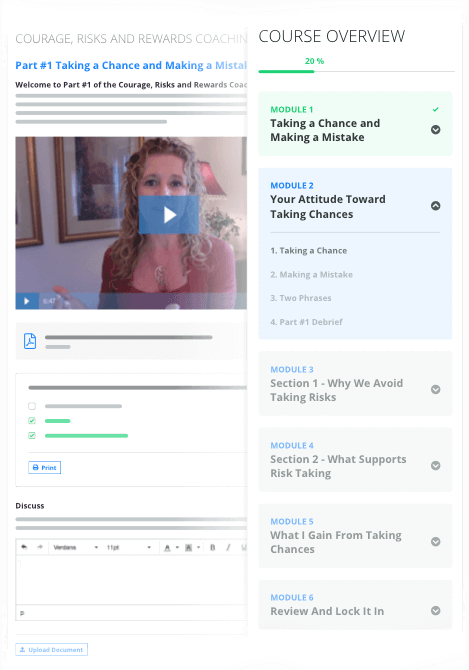 Launch your first course instantly with our built-in 8-module "Courage, Risks, and Rewards" courses. Suitable for every niche, this course can be sold as a product or offered for free in order to attract new leads.
Autoresponder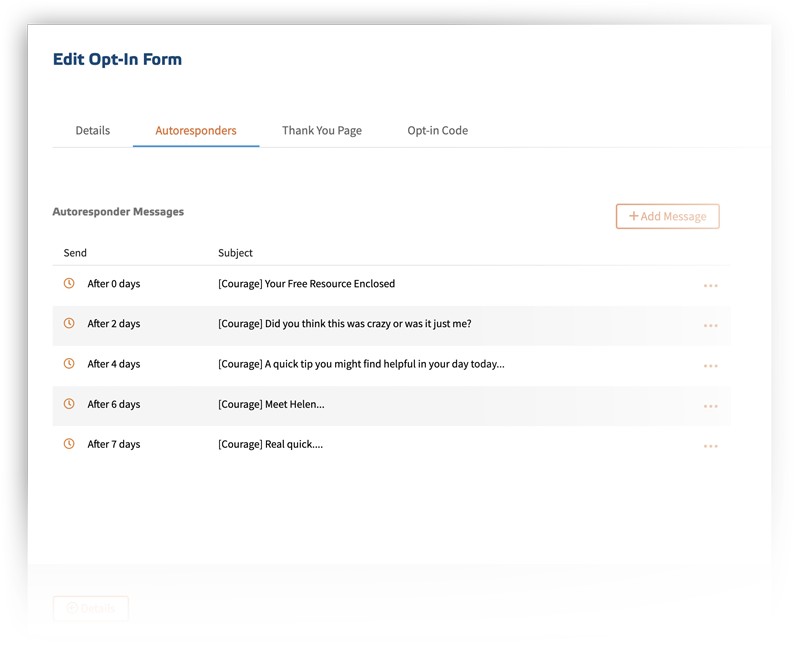 Get your systems up and running in a flash with our built-in autoresponder templates.
Automatically nurture new contacts, book sample sessions, send out appointment reminders, and follow up with "no, not yet" prospects who may still enroll.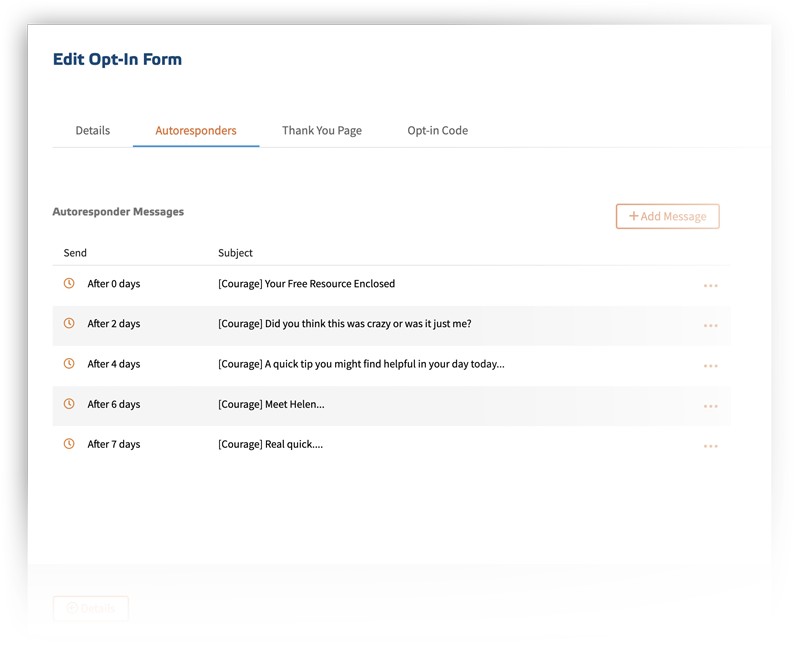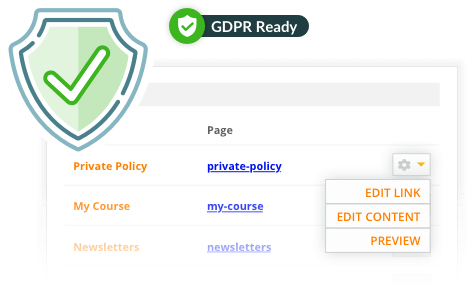 Privacy Policy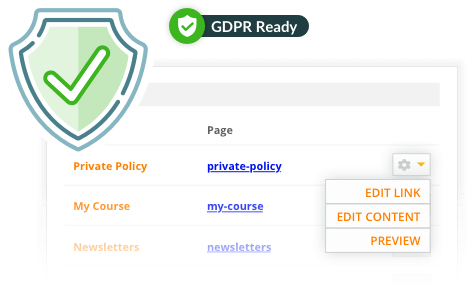 Protect your clients' privacy with GDPR-compliant software and privacy policy