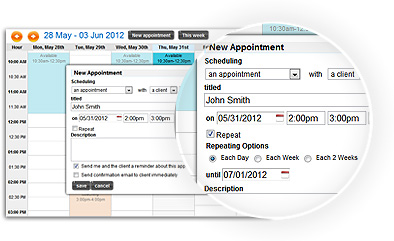 Appointments
Using the online calendar, schedule appointments with prospects, clients and groups to manage your coaching business. Automated appointment reminders include a direct link to the interactive "Call Strategy Form" so your prospects and clients can prepare for their coaching session in advance. All appointments and each appointment reminder are time zone specific, making it easy for you and your client to keep track of upcoming sessions.
---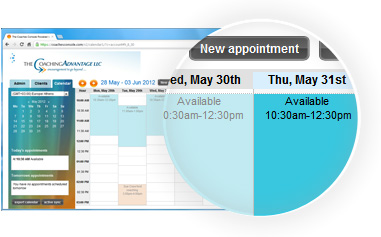 Blocks of "Available" Time
Clients and Prospects can schedule/reschedule their own appointments within times that you indicate as "Available" on your calendar. A 24 hour lock-out is integrated to avoid any last minute scheduling surprises.
---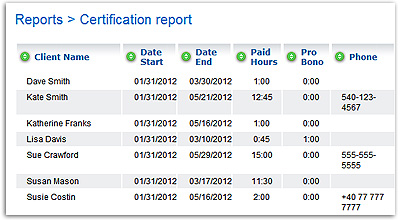 Certification Report
Appointments are automatically tracked for billing and certification purposes. Hours are automatically distinguished between "paid" and "pro-bono" and are automatically complied into a "Certification Report" to easily submit for your certification.
---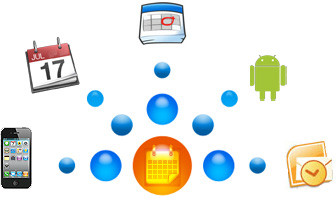 Synchronization
2-Directional synchronization with Google calendar allows you to manage multiple calendars. Plus 1-directional synchronization with your iPhone, Android, Outlook, iCal and others.