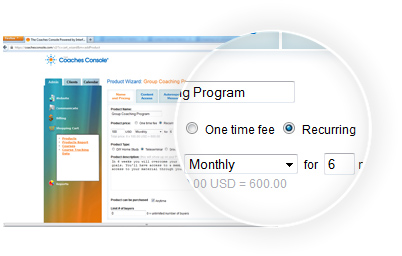 Flexible product options
Create one-time fee products or products with recurring payments. Plus, make it easier to sell big ticket items with the option to offer installment payment plans.
---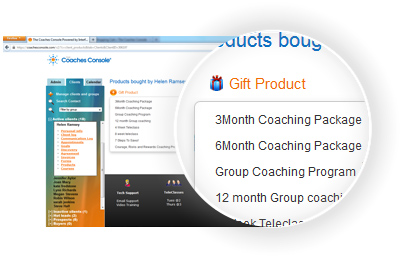 Gift a product
Add value to clients and engage prospects more quickly.
---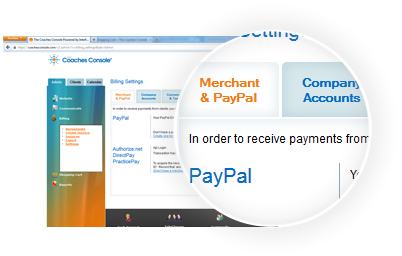 Integration with your existing merchant provider
Quick setup and integration with your existing PayPal, Practice Pay Solutions/DirectPay or any merchant provider that uses Authorize.net as the gateway provider.
---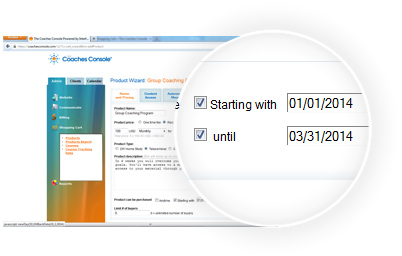 Customize 'cart open' options
Customize 'cart open' options to have products for sale at anytime or for a specified date range.
---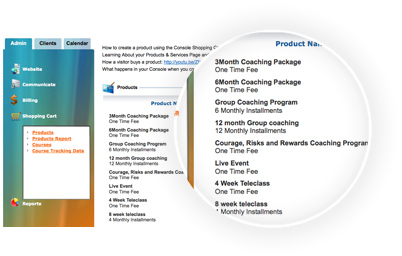 Unlimited # of products and buyers
Unlimited # of products and buyers or set a limit for higher ticket programs product sales.
---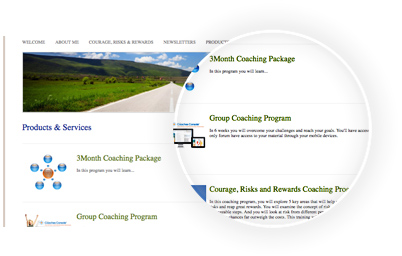 Look professional with your Done-4-You Products & Services webpage
As you create products your Console automatically creates a buy-now page to immediately sell your products online! (you don't even have to figure out how to get your products on a web-page, we do it for you!)
---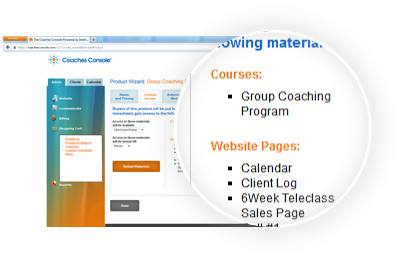 Provide access to content
Provide access to content (such as courses, private webpages, interactive forms, downloadable documents and discussion posts) to buyers.
---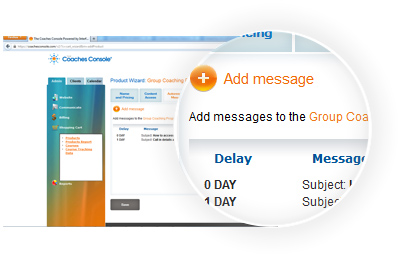 Drip content over time
Use product autoresponders to engage clients, delivery content and upsell to additional products and programs.
---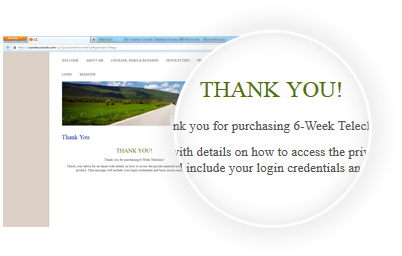 Custom thank you page
Once buyers purchase your product, direct them to instructions or material access on your custom thank you page.
---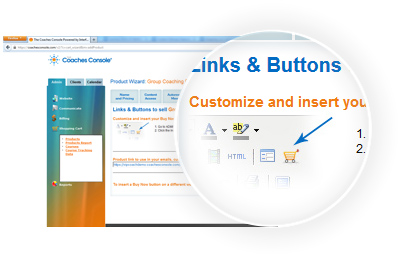 Integrate with existing Websites
Place product links and customized "buy-now" buttons onto an existing website and sales pages.
---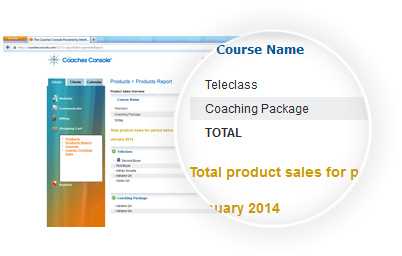 Track product sales
Use the product sales report to track sales and buyer's activity.
---