Melinda Cohan
Founder and President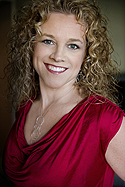 I brag that I envisioned a new way for coaches to start, organize and automate their coaching business that gives them the confidence to get clients and make money fast doing what they love. What I know for sure is that most coaches love coaching and being of service to their clients, but despise the idea of running a business. The hundreds of necessary tasks required to run a business quickly become burdens and distractions leaving them in a place of charging low fees, hating marketing and not making money.
One of my greatest gifts in the world is my passion for business systems and processes. I absolutely love organization and the well-oiled machine aspect of helping a business to be successful! I'm a genius at it! And that is what I did when I started my own coaching business. Rather than creating a coaching practice that was disorganized or took countless hours to manually manage I created a web-based technology that encompasses all of the necessary tasks required to start and manage an automated, professional coaching business on one easily-accessible place. And it's designed for start up coaches that don't have any experience in setting up a business nor has any desire to spend their time on the administrative activities.
My ability to hear a calling, parse the steps (even when facing the challenge of no experience) and achieve great results has not only helped me to create a six-figure business, but has helped coaches around the world do the same.
For over 7 years now, I've been working with 1,000's of start up coaches around the world to start and build their coaching business using The Coaches Console; the same processes I used to create a full coaching practice in under 6 months (before I had even finished my coach training).
When I first started my coaching business back in 2004, I had recently been let go from my corporate job, was recently divorced, on my own for the first time and needed to create a source of income…fast! It was not through being great at sales, nor knowing the best marketing strategies that I created quick success when starting my coaching business. It was through setting up solid business systems FIRST that allowed me to pursue my calling and reach a full coaching practice in less than 6 months (and I hadn't even finished my coach training). I studied through Coach U, CTI and continue to work with mentor coaches and teachers ever-expanding my own coaching and business development skills. After creating this success for myself, I pursued the calling to help other coaches do the same and began devising a way to eliminate the burdens and distractions that accompany starting and running a business.
And together with my business partner, Kate Steinbacher, we've created the technology that automates the hundreds of necessary business activities to attract, keep and wow clients, The Coaches Console! With our coaching, technology and guidance, coaches, like you, around the world are:
Getting paying clients in place as soon as possible
Starting a professional coaching business with little experience
Gaining the confidence to talk about what they do and make marketing a fun dialog
Charging what they are worth
Creating steady cash flow
In addition to managing The Coaches Console, I continue to work with a select number of private coaching clients helping them turn their passion into profits.
---
Kate Steinbacher, PCC
Founder and Vice President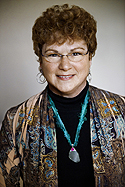 Kate, a graduate of Coach U, is a consummate entrepreneur and collaborator, an agent for fun and change as well as a business coach, a speaker and a prolific writer of self-development articles. Kate has been a corporate HR manager for a fortune 100 company as well as Cruise Director on board luxury cruise ships where she managed business teams and acted as a speaker and emcee for American and International groups. Since 2001, Kate has been an active Business and Personal coach.
Kate has owned, operated and marketed 4 successful small businesses. Currently she is principal in The Coaching Advantage and Co-Founder of The Coaches Console, along with her business partner, Melinda Cohan.
Change and action have always been allies for Kate's success. She is passionate about people and business and fostering positivism and possibility along with individual and corporate greatness through the use of professional coaching skills. Part of Kate's driving force is her passion to get the world coached and her sense of fun.

We're The Coaches Console Dream Team. We come from different continents and countries, from different backgrounds and religions. We celebrate many different traditions, and have different cultures.
More importantly, though, are the things we share in common.
As a team, our Number One motivator is creating the best possible experience for our members; ensuring that everything we do is in the spirit of improving their lives.
We achieve this experience through a company culture rooted in FUN. That's right – we joke, we tease, and we laugh 'til we cry, all the while working in this incredible synergy that results from a strong commitment to always do the absolute best we can. This means being proactive, respecting everyone (each other and those we are privileged to work with), and dreaming big!
We may not be invincible as individuals, but as a team … well, we're pretty kick-ass.
2 ∞ & ->