"You MUST know your WHY to be able to stay the course and see great results. Bootcamp is a full blown Business Building Class set up in bite size pieces, not just learning a software."
Presenting Bootcamp STAR Graduate – Victoria McCooey, The Divorce Course for Women
Victoria is one of our Top 11 students in this past session—the "cum laude" of the bunch who launched her businesses with our support and who is now thriving!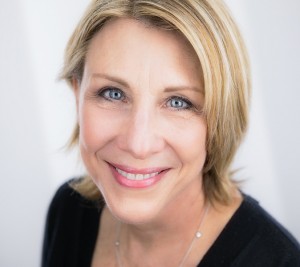 Victoria offers coaching to women who are going through divorce.

Finding Your Lemonade
When life gives you lemons, it may be hard to see how to make lemonade. But it's there, if you just keep looking
When I was suffering through my own divorce, I didn't see a bright side. All I could see was wounded children, a vengeful ex, insurmountable bills, isolation and fear, vacation days spent in courtrooms, guilt, fear and depression. I was in victim mode.
Can you relate? Are you feeling like a victim now? If you are, then you know what it's like. You're tired. You're depressed. Everything hurts. You feel jealous. You believe that the universe is out to get you. You find no joy in anything. You say to yourself, over and over, "why me?"
Ugh. Who wants to live like that? No one. And no one wants to be around anyone like that. Not your friends. Not your family. Not your children. It's hard to help someone who is feeling sorry
for herself. So you need to find a way to snap out of it. Fast.
One way is to look for the positive. "Impossible," you say. "There is absolutely nothing positive about what's happening here." You may be surprised.
Why me?
It's difficult to understand why bad things happen when they're happening. But the reason always becomes clear in time. So you just have to trust that something good is going to come of
the heartache you are feeling now. And it will.
It wasn't until many years later that I realized why I had to endure a decade-long divorce, suffer through endless court appearances, and begrudgingly spend what could have been college tuition for my three children. It was so that I would be more knowledgeable about more aspects of divorce and how it affects women, and be able to help more women who find themselves in the same situation.
I finally understood how to make lemonade out of my lemons.
I wouldn't trade those experiences for anything. Every single obstacle I faced made me stronger and better able to support my clients. All of that negativity has been transformed into a
positive: a fulfilling career helping women face their own divorce drama and come out better than before. I want you to find your lemonade. I want you to one day take your experiences from this dark, scary time and realize the positive impact they've had on you. You will be stronger. You will be smarter. You will be a better parent. You will gain new perspective. You will be better equipped to handle unexpected challenges. You will be a better partner to some very lucky person.
Try to keep this in mind as you make your way through the process. Your lemonade is waiting.
================
Victoria McCooey is founder, president and head coach at The Divorce Course for Women. She became a volunteer for the Coalition Against Domestic Violence, and she supported and encouraged the women she met by imparting what she'd learned on her journey. Learn more about Victoria.
Get your free copy here of Victoria's Free Gift: "STOP THE PAIN" FIRST STEP ACTION PLAN  The Very First Thing You Should Do When Going Through Divorce

Watch Victoria's interview: