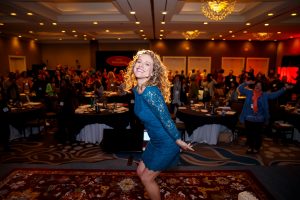 Lifestyle LIVE! was a huge hit … beyond my wildest dreams, even!
I'm bone tired from giving my all and have been focusing on exquisite self-care to rejuvenate. But I'm also SO in love with the amazing people who make up this brilliant community! I LOVE that I got to meet so many of you, and look you in the eyes. I cannot stop thinking of you all!
We spent three days in Atlanta, and the coaches who attended learned exactly what they needed to know to truly love up their businesses THIS YEAR.
Throughout the event, as I was teaching content, I found myself thinking, "Ya know, that content would be really helpful to refer back to later."
So, I've decided to drop some of the juiciest bits here, for YOU!
Below, you'll find a quick explanation of each session, and you can watch the clip from each segment for deeper learning.
Lifestyle LIVE! Backstage: Are You a Perfect Portia?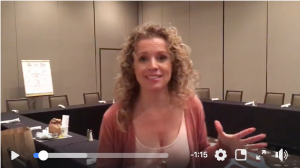 During Lifestyle LIVE! I talked about how, while 10 percent of our business success is dependent on strategy, and 10 percent is dependent on connectedness and community, MOST of our business success—a full 80 percent—is a result of our mindset.
One of the Villains that often creeps in and gets the best of us as entrepreneurs is Perfect Portia.
She may sound something like this: "That lead magnet isn't quite right. If I could just tweak it one more time, make it just a little bit better, it will be ready. THEN I can get it out there."
She tells you nothing's good enough, nothing's ready—and she stops you from getting yourself out there.
Fortunately, there's an antidote, and I reveal what it is—and the four-step process behind it—in this video clip from the Lifestyle LIVE! Backstage Pass! Watch it now.
Lifestyle LIVE!: If You Don't Know This, You're Leaking Success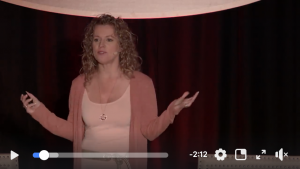 There is one marketing concept I just can't emphasize enough: Pain Island and Pleasure Island. If you don't know it, you're leaking success (note: most people ignore this, because they think "Oh, I've already seen that").
When you're talking about marketing, there's one word that comes up a lot: niche.
So what IS a niche? Put simply, it's a group of people who face similar challenges and want similar results. They're living on Pain Island, with their challenges, and they want to get to Pleasure Island, where they finally experience the results they want. And your coaching is the boat that gets them from Pain Island to Pleasure Island. If you're not getting the clients you want or generating the revenue you desire, this is the first place I'd look at in your business, if we were coaching privately together.
Are you SURE you've got this right?
 To see an illustration and hear a deeper explanation, check out this video.
Lifestyle LIVE!: THIS Is the True Definition of Marketing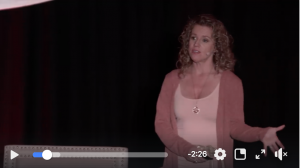 As coaches, we have a unique opportunity when it comes to marketing. It's an advantage: we bring the skills of coaching to the table. By being ourselves, by being curious and creating a connection, we're opening the space for other people to live their greatest lives.
In this video, I share my favorite quote by Marianne Williamson—and I think it outlines perfectly the reason marketing should feel natural for coaches.
Watch the video and let your light shine!
Lifestyle LIVE!: Assume the Yes.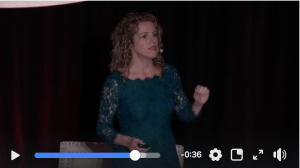 Did you know that if you're not assuming your prospect will say, "Yes," at the end of an enrollment conversation, you may be unconsciously digging in your heels as you approach decision time? (We heard from several Lifestyle LIVE attendees that they were guilty of this and didn't even realize it until they went through this session with me!)
That's why I always recommend that you "Assume the yes."
Be prepared, mentally and behind the scenes, for your prospect to take you up on your offer to work together and the flow—all the way to setting up the contract and client agreement—will feel effortless!
For more details, watch the full video here.
Lifestyle LIVE! Backstage: Love Is in the Air!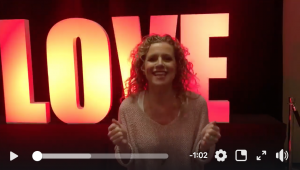 What better time than right now to love up your business?! Here's my most powerful tip for doing the great work you're meant to do in this world: Do the hard things. Do the things that scare you.
Watch the video to find out WHY this is my most powerful tip, and my best advice ever when it comes to serving your purpose.
To wrap it up for now …
Lifestyle LIVE! was a blast, and I know the coaches who attended walked away with so much deep, useful information—and with their business plans mapped out. These are some of my favorite sessions, and I hope you love them too!