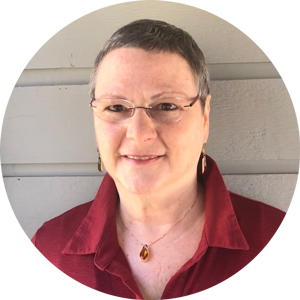 Kate Steinbacher
COACHES CONSOLE BUSINESS COACH
Bio:
If you are looking at this Pandemic and saying:  "I want my own Coaching business and now is the time to start" I am the coach for you.
OR
If you are a coach, in business for a few years and still struggling to get consistent paying clients, and you are ready to dump your excuses, get unstuck and create the business of your dreams that supports the lifestyle of your dreams, I am the coach for you.
OR
Even if you are just ramping up as a coach, AND you KNOW this is the work you are not only meant to do, but you are committed to making it a business one step at a time, I am the coach for you.
With me (Kate) as your coach you get:
A fierce accountability partner who sees you as bigger than you can see yourself, and a powerful listener
A coach with a corporate and International background who has coached executives, leadership teams and business owners (small and large) for 18 years.
I have helped hundreds of coaches successfully navigate the business end of coaching and emerge with paying clients and a working sales funnel to sustain and grow their practice.
When we began this amazing journey I was Melinda's coach and helped her navigate her way to a now multi million dollar business! (We are quite sure we could not have done this without each other's talents!)
I am a coach with a big heart and an ability to make even the most daunting tasks fun, mixed with the talent to root out a persons gremlins and villains and push them aside for their Super Powers to take over and make things happen
I am a lazy coach and expect my clients to do the work and take the steps to create their dream business. I am a powerful way shower, I don't make a client reinvent the wheel and
I am fierce holder of sacred space for YOU to do your work.
I am strait forward and honest. I am not perfect; I screw up and make mistakes, sincerely apologize and keep going. I want my clients to be able to do the same with me.
Being the CEO of your business is NOT for Sissies! It takes fierce passion, focused energy, willingness to be very uncomfortable for a while; vulnerable and knowing the steps it takes to get the results you want.
Along with Melinda, as one of the founders of The Coaches Console, I've helped thousands of coaches JUST LIKE YOU over the past 18 years and I condense everything I've taught and learned into my coaching so you get everything you need in one place!
IF YOU have the passion, focus and willingness, I know the steps and will be your fiercest advocate, mentor and way-shower.
Select a time on my calendar and let's discover if we could be a dynamic Duo for your business growth needs. It would truly be my honor.
With enthusiasm and joy!
Kate Steinbacher
---
Fun Fact:
Before Coaching was my Career and Coaches Console my Business: I drove trucks for UPS and worked my way up to HR manager, I travelled the world as Cruise Director on Luxury, small ,100 passenger cruise ships and created my own special interest travel company taking small groups around the world for art and music. I am crazy about snow skiing!
Additional skills:
I have spoken to and facilitated large and small groups at conferences and other venues. I love creating and facilitating executive teams workshops and events. I am passionate about entrepreneurship and helping create more financially successful coaches in this world. I am a consummate Networker and know how to make it fun and effective.
Coach Niches & Attributes I love working with:
Business coaches, Leadership coaches, Executive coaches and Career coaches. I love working with Coaches that have coach training,  are wanting a real business NOT a hobby, and are willing to get messy and make stuff happen!
---