Left her job and launched her business …FAST!
Presenting Bootcamp STAR Graduate – Alexander McClean, Eagle Wind Coaching
Alexander is one of our Top 11 students in this past session—the "cum laude" of the bunch who launched her businesses with our support and who is now thriving!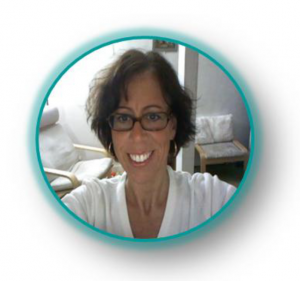 Alexander offers coaching to people experiencing doubts about midlife.

How to avoid confusion
Can I hear you say, "You got that right!" if you feel midlife is a maze of confusion?
You're frustrated with just about everything. You feel tired all the time and drained of energy. Your head has a never ending stream of questions. You don't know where your life is going. You feel like your drowning in a sea of soul searching. Unfulfilled dreams have floated by. This burning desire wells up in you to lead a more meaningful life. Me too!
Well there's good news! I found a way through and so can you.
The antidote to confusion is clarity.
So let me share with you what my business is about.
Coaching is a curious profession. For me it's a magical process that's why I've been coached, continue to be coached and qualified as a Certified Professional Coach. I trust in this process because it works.
I believe there are four key aspects present at varying degrees unique to each person during each coaching session, as well as throughout each coaching journey. So let's have a quick look at them now.

Clarity is gained by what to focus on now
It's about ensuring and creating a confidential space of trust where the sky is the limit. It's about feeling free enough to share aspirations, fears, ideas, values, beliefs, feelings and expectations spontaneously. It's somewhere safe enough to dare to dream.
This non-judgmental space recognizes the disparity between a current reality and the power to choose and create a new reality. Decisions determine destiny.
Clarity is found by finding harmony
This is where obstacles can be challenged, strengths can be built on, different perspectives can be gained and possibilities can expand. It's about stimulating curiosity, creativity, confidence and choices which encourage finding deeper meaning and fulfillment.
Finding harmony is the power to probe and ponder all options so that inwardly and outwardly this connects to the flow of a meaningful and fulfilling life.
Clarity is gained by seeing the bigger picture
Seeing the bigger picture permits possibilities and potential to unify and fuel a passion for action to go to the next level. This is when a sincere commitment to change in realistic incremental steps is sealed.
Accountability at this point also encourages going deeper into the process to enable conscious choices to be made. Meaningful actions need to be embraced. It's a way to engage in life, bridge gaps and gain momentum to keep moving onwards and upwards.
Clarity is gained by sharing
Choosing to be dedicated and determined to follow through on decisions encourages practical application of what has been learnt to filter into and become a natural and integral part of daily and on-going life.
Sharing can spark insights. Highlighting, recapping and acknowledging positive feelings and outcomes along the way is uplifting and motivating.
It's about celebrating, honoring and loving all those little steps that transformed into cherished triumphs.
Last, but certainly not least, wherever you are in your own personal maze remember it's an entrance. It's an entrance where you will find your way to your goal. Below are some of the results that my clients experienced when they reached their goals:
being 100% themselves and being happier
being confident to live the life of their dreams
being zen and finding balance and peace of mind
being healthier and more active and excited about life
being clear on why they are here and what they are here to do
being in control and able to decide the direction they choose to go
What do you want to experience more of?
================
Alexander McClean is a Professional Traininer & Coach. As a result of her revelations she was hungry to seek answers and she began to study personal development and she devoured everything. As she started to figure stuff out she got breakthroughs by implementing strategies, tools and habits that made my life take off. She decided she would not let her past define or dictate who she is. She started new routines, habits and ideas that helped her to change the way she looked at the world. She discovered that one of her greatest strengths is that she is vulnerable and that it is okay to be fully human. She knows how to cry, she knows how to grieve and she knows how to get back up again.
Watch Alexander's interview: