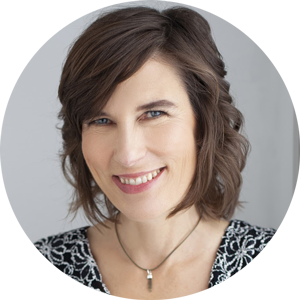 Carol Williams
COACHES CONSOLE BUSINESS COACH
Bio:
As the Coaches' Console own Productivity Guru, I am your Time Queen. No matter if you have tons of time and need motivation, or if you have very little time and wonder how you are possibly going to get it all done, I'm your gal.
Working hard toward a goal is something I have done my whole life. It got me great grades in school, it got me success in my first career, and it helped me hit nearly any milestone I have selected. I've traveled abroad, run half marathons, and overcome an abusive marriage. I created a business out of nothing tangible, in a recession. Only recently (in the last 5 or 10 years) have I developed the ability to mix intuition and whimsey into this drive.
Most recently, I have rolled out my Productivity Cake template. It manifests the best parts of my talents. I know how to be really productive, to take great care of myself, and how to be organized. And more than that, I know how to listen – to myself, my family, my friends, & my clients.
Listening to the Voice Within is, hands down, the secret to life. I believe the Voice Within is God. I believe that we all have the power to manifest our greatness. And that life can be a simple as baking a cake. And like a good recipe, it can change over time. We can add certain ingredients and subtract others.
I believe that the core ingredients must always be included. I expect that the Productivity Cake formula will be tweaked over time, and the core layers will always remain. I believe that building our own personal cake is not a "one and done" but that over time new ones will be developed and worked out. Success is a continuous process.
I believe we are all put on this earth to live our purpose. My purpose is to unearth the gifts, talents, and purpose of others. In this way, I am the Beacon of Light in the darkness and the thrower of stones in the lake that each create their own ripple effect. I enable my clients to achieve results in their business and life that they never thought possible. In fact, our Coaches Console team that I am blessed to work with has named me "Courageous Carol."
---
Fun Fact:
I fought wildfires out west when I was in my 20s…Oregon & Idaho. It was so fun! Fun is very important to me.
Additional Skills
Former Co-Leader of an International Speaking for Fees Special Interest Group through NAPO (National Assoc. of Productivity and Organizing Professionals)
Excellent Dancer
Certified in the GO (Get Organized) System and member of NAPO (see above)
Coach Niches & Attributes I love working with:
I have a special affinity for those with an AD/HD brain. These are the out-of-the-box thinkers who can, will, and do change the world for the better. They have BIG ideas and get scattered. We find them in….Life & Purpose, Health & Wellness, Career Change, Relationships, Business & Money, Spiritual, Practitioners (Massage, Reiki, Energy, Lightworkers)
---