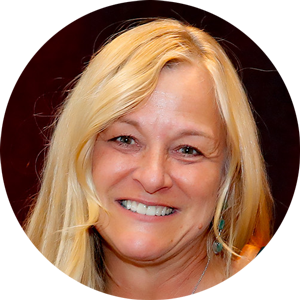 Lori Wayne
COACHES CONSOLE BUSINESS COACH
Bio:
I believe that all things are possible, that we are empowered to make big choices in our lives.  I believe that we are empowered to live the life we want, to dream big, and to achieve those dreams. The thing that lights me up is to support other entrepreneurs to build their own profitable, successful businesses.
I have had my own successful, profitable coaching and consulting business for over 20 years.  I started my business because I was ready to have more control of my time, my earning capacity, my work, and my availability to live an awesome life and be available to my three kids. Yep leaving that prestigious, well paid corporate job was a big scary leap and it was so worth it.
Do any of these things sound like you? You want to get your business started or want to achieve a new level of success in your business, but you don't know what steps to take to make it happen?  You feel like your financial instability is preventing you from having the business and living the life that you want? You are full of creative business ideas, but are missing a clear plan to generate consistent business income right now?
As a coach I am fiercely committed to guiding entrepreneurs and service based business owners, to get off the money roller coaster, to stop settling for mediocre business results, and to eliminate self-sabotaging money behaviors, so they can achieve financial freedom,  sustain and grow successful businesses, live balanced lives and pursue their goals and dreams.
I am a Certified Business Building Coach with Coaches Console and a member of the Coaches Console Core Team. I am the program manager for the Coaches Console high end business building coaching programs, including the 2020 Maximum Impact Mastermind Program and the Accelerator Program.  I love all this work, as it involves supporting other entrepreneurs to have thriving, profitable, successful businesses.
---
Fun Fact:
I love to ride my horses (the farther, the faster, the better).  I compete in the sport of Cowboy Mounted Shooting and I spend days at a time on my horse working on cattle drives in the mountains of Colorado.
Additional skills:
Project Management, Systems and Process Development, Branding with Archetypes, Design, Writing, and Development of training materials, Certified Business Coach, Certified Money Breakthrough Coach, Certified Money, Marketing & Soul Coach
Coach Niches & Attributes I love working with:
I am passionate about working with individuals who want to build profitable, sustainable, fun businesses that they love.  I love working with coaches who work business to business with corporate clients, in the areas of leadership and organizational change.  I work with entrepreneurs in all of these areas; Life & Purpose, Health & Wellness, Leadership, Career Change, Business & Money, and Spiritual. The biggest thing for me is to work with clients who are motivated and ready to take action to move their businesses forward.
---