She'd been in business for five years, and Pediatric Sleep Consultant Joanna Clark, founder of Blissful Baby Sleep Coaching, was overwhelmed, disorganized, and exhausted.
She spent way too much time on the administrative functions of maintaining her business—we're talking hours each evening after her daughter went to bed—and because this and coaching took up all of her time, she didn't have any to spend on marketing and networking.
And while she was making some money each year, she wanted to go further, to earn more.
But because she didn't have a systematic way to follow up with prospects or nurture clients (her contacts were listed in several different notebooks, and she had to copy, paste, and re-personalize each email she sent), business growth seemed improbable.
She wanted to feel organized and streamlined and portable, and she wanted to appear (and feel) professional.
Then she heard about The Coaches Console and our Easy Breezy Coaching Business Bootcamp. She attended an introductory informational call, and realized she was operating like a hobbyist—not like the professional she wanted to operate like.
And that was it: the moment she realized she couldn't piece together all the elements of her business. She knew that to go further, she needed the right business solution: one that would reduce administrative efforts and leverage her time for more marketing, outreach, and continued education.
She signed up for TCC and Bootcamp immediately.
During Bootcamp, Joanna went "all in" and hired a VA to help her implement what she was learning.
By the end of Bootcamp, she had all her past clients and prospects in a single organized system, complete with contracts, autoresponders, and email templates!
She was up and running!
Not only did she feel more confident, professional, calm, and in control, but she also input more than 500 verifiable contacts, and has since gained more than 200 one-on-one clients.
Plus, in the first year she used The Coaches Console, Joanna earned 110% more than she had in the previous year!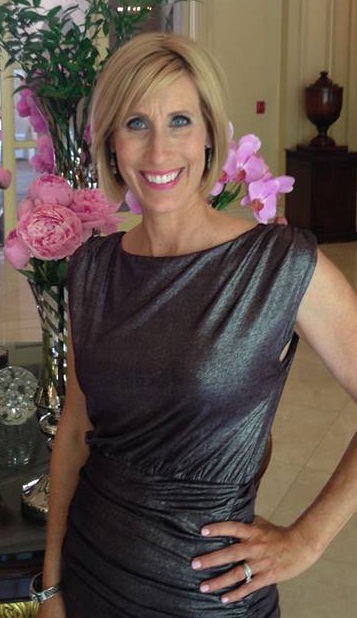 Joanna explained that Bootcamp gave her the perspective she needed to work ON her business, pay attention to her list, and adjust her marketing to attract more prospects, more effectively.
It also gave her the guidance and support she needed to be successful—through interacting with Melinda and Kate, going through the modules, being part of the Facebook community, and joining the monthly coaching calls.
TCC and Bootcamp helped Joanna make the transition from hobbyist to businesswoman.
Joanna said she wishes she'd known about TCC and Bootcamp when she first started her business … she believes she'd be at an entirely new level if she had the power of the TCC software and the information she gained during Bootcamp from the beginning.
She calls TCC and Bootcamp "the best business investment she's made so far," and said she'd encourage any startup coach to join TCC today, because no other program compares in its depth and support, and no other software is as powerful or easy to use.
---
I've created an important (and complimentary) resource designed to help you determine which specific actions you can take and systems you can implement, based on your precise situation, to move your business forward with confidence and create your own success. It's called 12 Proven Strategies for Launching & Scaling a Coaching Business Now and you can download it here, now!
P.S. Joanna Clark, founder of Blissful Baby Sleep Coaching, works with parents who are feeling sleep-deprived, cranky and overwhelmed because their babies and children still wake them up multiple times each night. With proven expertise, a gentle, signature process, and full-service support, Joanna helps parents tenderly teach the "skills of sleep" to their children (guilt-free gentle sleep coaching). The result: well-rested families who enjoy calm bedtimes, peaceful nights, and optimal sleep. Happy clients experience and rave about increased marital harmony, more confident parenting, and a renewed ability to enjoy daily life as a parent.   Joanna has helped over 600 families, that's over 2000 people sleeping better. Let her help your family sleep better too!