"Must keep moving one step at a time ! [In Bootcamp], I gained clarity on my Niche and now I have a website I am feeling great about."
Presenting Bootcamp STAR Graduate – Kelly Heithold, Wellbeing Connexions
Kelly is one of our Top 11 students in this past session—the "cum laude" of the bunch who launched her businesses with our support and who is now thriving!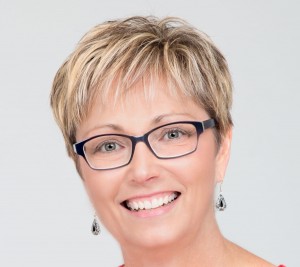 Kelly offers wellbeing coaching that helps stressed out professionals reduce stress, get healthy and have more energy to enjoy their lives.

"Hello? hello? …I think we lost our connection"
Every day we connect with our phone, our internet, our technology. And it can be very upsetting and create chaos in our day when we lose these connections.
But have you lost your most important connections? Do you feel connected within yourself – body, mind and spirit? Do you feel connected to the people and things that matter most to you?
Research has shown that people are healthier and live longer when they feel connected. This connection may be to people, to pets, to meaning and purpose in life or even to nature.
Yet many of our lives are so busy and harried that we don't have time to connect with what is most important to us and to what makes us feel alive. In fact, sometimes we have even forgotten what IS most important to us and what does make us come alive!
Every day I talk to people who just want to feel better.
They tell me, "I want to lose weight, look better in my clothes, control my stress, sleep better, have more energy, or be healthier so I can be around for my kids and grandkids."
The bottom line is we all want to look good, feel good and have energy to enjoy our life to the fullest.
The reality is that our world is filled with long commutes, long work hours, pressure to perform and deliver at work, easy access to junk food, automated everything, and a bombardment from technology.
It's a balancing act to take care of those we love, do a good job at work and try to take care of ourselves. Too many times we are the last on our "to do" list. Believe me, I've been there, done that.
I created Wellbeing Connexions to help people make the connections to what it is they need to do to reduce stress, feel healthier and have more energy.
And making successful connections in order to change is not always easy. But if nothing changes…nothing changes. Every journey, every change starts with the one small step.
So I ask you, "What is the smallest thing you can do that will make the biggest difference in your life right now?"
Can you hear me? Can you hear me now? …Can you hear yourself? Are you listening now?
Check out stress reduction, health and wellbeing coaching with Kelly Heithold at www.wellbeingconnexions.com
================
Kelly Heithold has a MSE degree in Exercise Science and Education and is a Professional Certified Health and Wellness Coach through Wellcoaches® School of Coaching.  She has taught kindergarten through college level, worked in public health, and managed worksite wellbeing programs for fortune 500 companies. Additionally she has been a health and lifestyle coach for a health management company, coaching individuals at all levels in over a dozen companies and organizations. Find out more about Kelly.

Get your free copy here of Kelly's Free Gift: Get Calm, Get Clear, Get Control
Watch Kelly's interview: