A hobby or a business?
Kathleen desperately wanted a coaching "business," but never really knew how to get it going. Everyone always said to her "just put yourself out there," yet, secretly she had no idea how to do that. So, all she ever had was a coaching hobby… and it wasn't even much of a hobby.
And one day, she had enough!
Actually, that's not true.
It was a close colleague and friend of hers that said "enough is enough" and got Kathleen connected into a community of like-minded coaches all wanting the same thing – a thriving coaching business making an impact.
She hasn't looked back since.
Kathleen Fanning is our third of our top 3 We Launch You Contest finalists!
I've done a behind-the-scenes look into Kathleen's journey about how she went from "retiring" her coaching hobby to now having a growing coaching business.
During this interview I ask Kathleen about:
The challenges they faced and the negative impact it was having on their business and life.
The mindsets and "dragons" that they had to overcome.
The results they're experiencing (and how it's strongly positioned them to handle everything unfolding with this pandemic crisis).
Why their business is critical during these times and how they're pivoting to serve their clients.
The celebrations they're continuing to experience (even in these uncertain times).
To read more about Kathleen: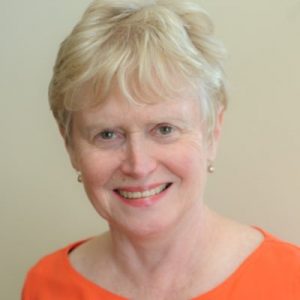 Kathleen Fanning
Invest In Yourself
Through Kathleen's coaching programs and workshops, she supports women in higher education who struggle with the stress of juggling work and family and feel they're not as successful as they'd like to be in either place.
Stay tuned… I'll be announcing the GRAND PRIZE $5,000 Winner on Tuesday April 14th at Noon EST!
Stronger Together & Inspiring Each Other,
Melinda