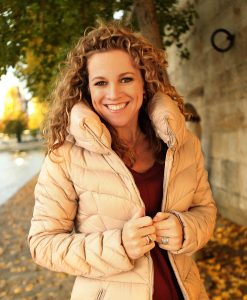 Today I want to share my core beliefs with you…
Why? Because this is what The Coaches Console is built upon…everything I believe in. And as you continue to grow your business, it's important for you to get crystal clear on your beliefs too. I hope my sharing mine, it'll help you gain more clarity on yours. So, here it goes…
I believe…

women are the greatest untapped resource in the world. As one of my mentors describes, women are living with their lids on, have been holding back and keeping quiet for too long… and that is changing!

entrepreneurs will change world. I believe that it's through individuals following their callings and individual passions that collectively we'll come together to support others in having greater experiences and supporting ourselves and others in experiencing transformation in this world. It's through creativity, inspiration, a sense of service and cultivating great experiences that this world will transform in love. And it's the creative aspiration and dreams and inspirations of the entrepreneur spirit that will lead the way. Remember: "As you allow your light to shine…. you give others permission to do the same".

coaches are the gateway for transformation. People are taking a stand… groups are organizing around important causes… women are speaking up… more businesses are being started by entrepreneurs each day… people are taking charge of their health… there is great positive transformation that is happening in this world and folks simply don't know what they don't know… and they don't know how to break out of old paradigms and break old habits alone. Isolation is the enemy of success. People have been living in isolation for too long… and people are ready to make change in their lives… but they need support, guidance and accountability. Coaches are the gateway for others to experience this critical mass in transformation that is happening in our world today. We have the privilege of a front row seat and being the revolutionaries that are paving the way!

As an entrepreneur we spend so much of our time learning new strategies, orchestrating and implementing, analyzing what's working, reviewing what to do differently… but I believe being an entrepreneur is MORE than just a head trip. It's a full body experience. Body – Mind AND business! As entrepreneurs, especially women entrepreneurs… we must get out of the head and into the body. We must bring our body, our energy and our intuition to the table as well. Leading with equal parts mind and equal parts body is a necessary approach to create sustainable results that create BOTH a business beyond your wildest dreams AND a lifestyle beyond your wildest dreams. If it's just a head trip… you'll work long hours, become a workaholic, get burnt out and push through… always giving of the fumes. Instead we MUST give of the overflow… so there is even more of us to give to others in abundance in ways that we never get depleted. The more we can give of the overflow, the more we can serve more people while ALSO being present with our families, our communities and our passions. Both can exist simultaneously.
So, now I want to challenge you: What do you believe?
Here's to your success,
Melinda
P.S. If you want more of this magic, claim your ticket to Lifestyle LIVE. It's an opportunity for us to come together, in-person—and make magical connections. Make the commitment and invest in YOU today! Get your ticket now. 25% off ends tomorrow!
This event will also show you how to break down every element of your business, and turn those elements into specific and actionable steps that you can take to turn your dreams into realities.
Get the details and claim your spot here (25% off)!
And here's the bonus I'm offering to you this year…I want you to REALLY get the most out of this event. You can now win a full makeover for your business! That's right, if you are chosen, you'll get my full attention on your business. Get your ticket by 1/18 to be eligible for the business makeover opportunity!
---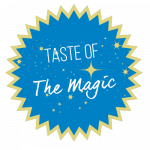 > "Let your light shine in 2019"
> "Why Trust is the Key to Building Your List"
> "The biggest internal breakthrough you must master"
> "Journey of Transformation"
> "The 3 Most Important Parts of Enrollment Conversations"